The State of Mobile: What You Need to Know About the Industry
The impact of mobile technology can be felt in just about every aspect of our lives. Mobile has changed the way we do business, stay in touch with friends, travel, and much more. So far 2019 has been an exciting year for technology and its growth shows no signs of slowing down any time soon. With so much going on in this industry, it can be hard to focus in on what is most important. Lucky for you, we've done the sifting for you. Here's what you need to know about the industry right now.
Global consumer app spend has surpassed $100 billion
Worldwide consumer app spending has increased by over 75% since 2016 to reach over $100 billion. This number includes revenue from paid downloads, subscriptions, and in-app purchases. Application spend in America has seen a rise of 70% and is anticipated to reach over $150 billion by 2022.-Statista
Mobile Screen Time is Pervasive
Mobile users spend an average of three hours per day on their device and parents are looking for ways to cut down.
This number rises dramatically to seven hours per day for mobile users aged 8-18. As more time is being spent on devices, parents and other users are looking for ways to manage screen time. This has led to an increase in the demand for screen time and parental control solutions. Market Researchers are anticipating the global parental control market to exceed a value of $2.53 Billion by 2023. Here are the areas in which parents are placing the most limits.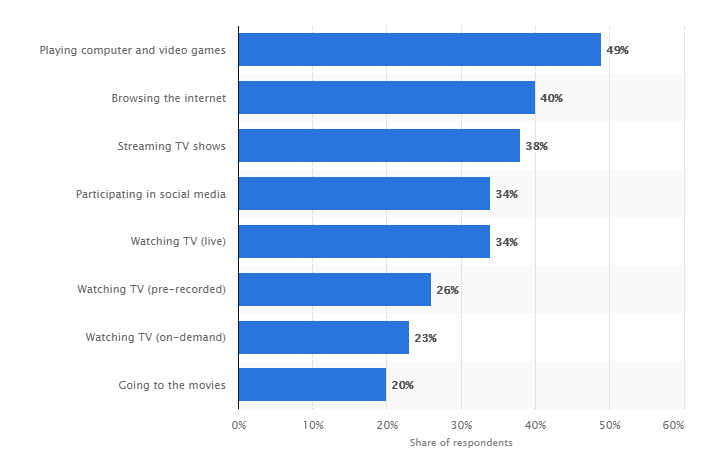 Mobile Monetization Opportunities
Mobile markets are reaching maturity, meaning opportunities to monetize are plentiful.
Mobile markets exist in three main phases. Experimentation, Adoption, and Ubiquity. (App Annie.) Right now the market is in the Ubiquity phase, meaning mobile markets are thriving and consumer spend is high. For businesses this is the time to really push forward with your digital presence or to jump in if you're not already in the market.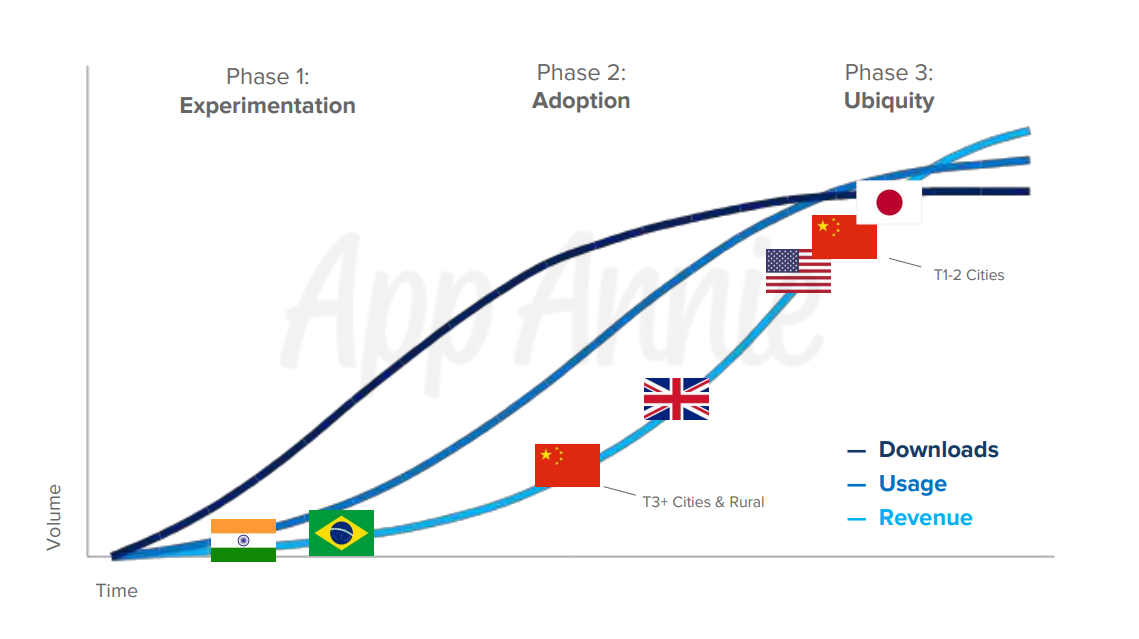 Gen Z rules the mobile space, especially YouTube.
Gen Z is quickly growing to become the largest generation in America. However, this generation is also the largest consumer of mobile entertainment and media and turns to mobile to provide all-day entertainment. (Mobile Marketer) Additionally, 61% of Gen Z reported mobile video content to be preferable to TV as they watch over 68 videos per day. That's more than 4 videos for every hour they are awake. Why is this good for you? The constant interaction with mobile provides marketers and content creators with numerous opportunities to grab their attention and their business.
Convenience is King
Application Subscriptions are booming right now as customers are prioritizing convenience.
According to App Annie, non-gaming app subscriptions grew by 120% since 2016. This is due in part to the consumer desire for convenience. The areas that are seeing the most growth are entertainment, health & fitness, and lifestyle apps. This is great news for businesses because app subscriptions help generate powerful, reliable revenue streams and help avoid the often unknown revenue patterns of one-off purchases. (BGR)