Digital Lifestyle Management for the Entire Family
When it comes to digital family safety, SafePath® Family delivers the best of both worlds – industry-leading location services and best-in-class parental controls – in a unified white-label solution built specifically for mobile carriers.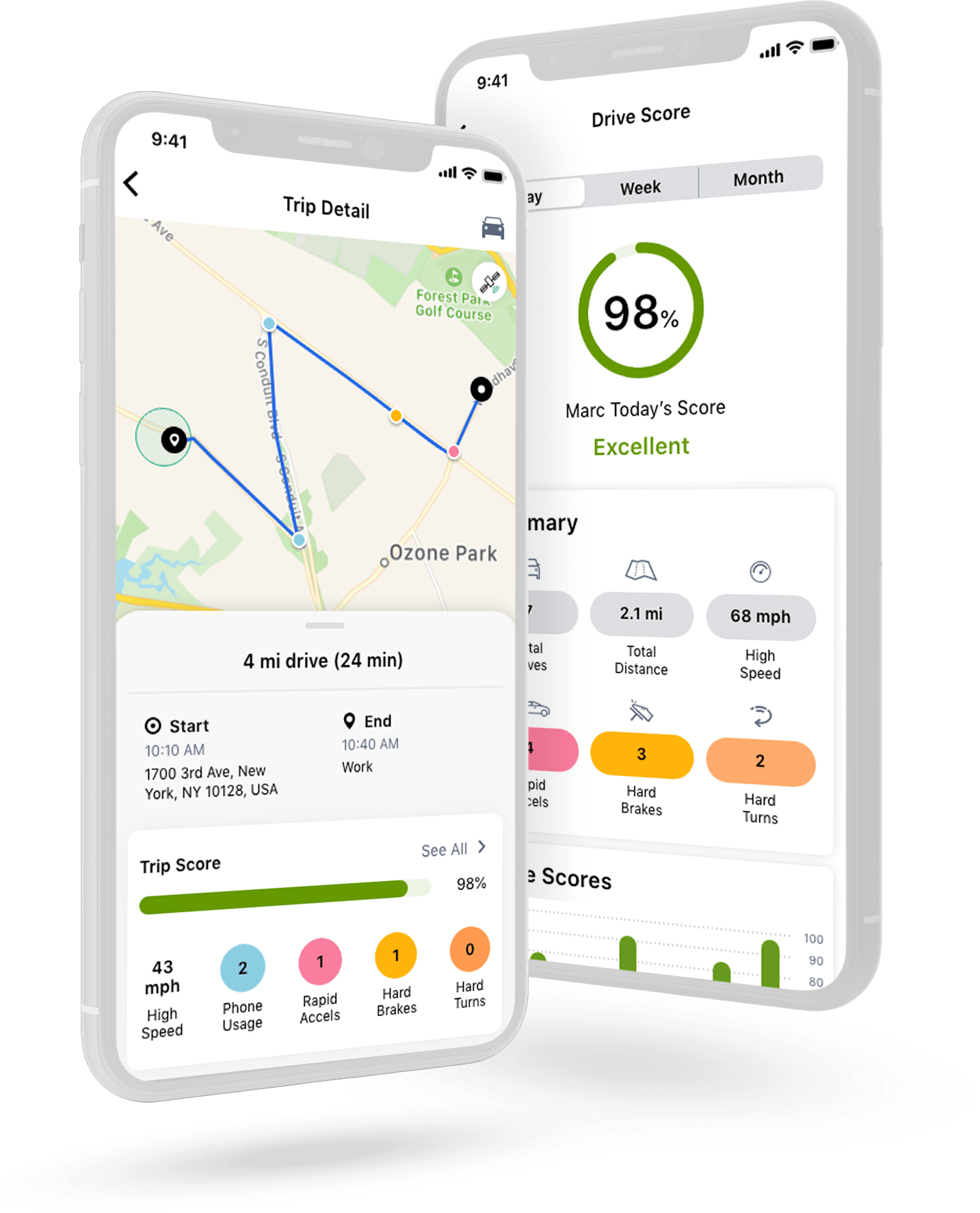 Provide families with a comprehensive analysis of their driving behaviors to encourage safer driving habits and provide protection on the road.
Smartphone Sensors
Utilize analysis of smartphone sensor data to provide enhanced security in any vehicle for every trip.
Personalized Drive Scores
Access detailed driving information for each family member, so you can be made aware of risky driving events, phone handling, excessive speeding, aggressive driving, and more!
Location-aware Notifications
Ensure only driving trips are included in Drive Score with trip mode classification.
Collision Detection
Receive automatic notifications with location information and the option to dispatch emergency services if a family member has been involved in an accident.
Deliver peace of mind by enabling subscribers to locate and share their whereabouts with family members.​
Real-Time Location
Locate family members in real time as they move to different locations.
Safety Areas & Automatic Alerts
Create virtual fences around frequently visited places and receive automatic notifications when a family member enters or leaves the area.
Activity History & Timeline​
Safeguard family members by knowing where they have been​ and the path they took to get there.
Family Alerts
Quickly send an emergency, location-based alert to the entire family.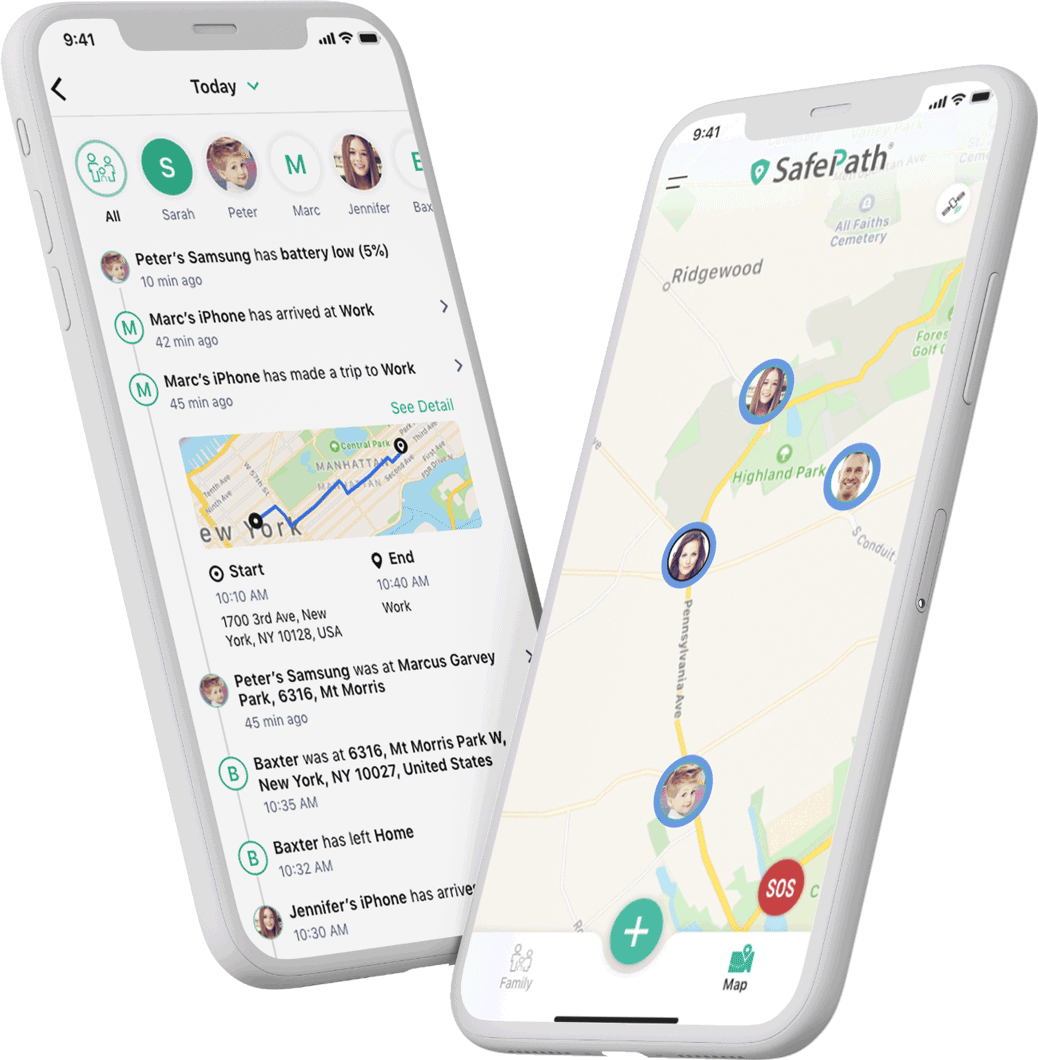 Empower parents to control the internet by setting screen time and managing digital content.
App & Web Management​
Protect family members by setting online content filters that match their individual age and interests.
Time Limits
Proactively manage the time kids spend on their phone and restrict app-specific or total device usage.
Press Pause
Pause the internet to all devices (or just one) with the press of a button.
Rewards
Celebrate good behavior with digital rewards – award kids with more screen time or a later bedtime.
History & Usage
Receive a complete view of the family's internet activity across all devices to help make informed decisions.
Find, Ring, Lock and Wipe any family phone if lost or stolen.
Find, ring, lock and wipe any family phone if lost, stolen or misplaced.
Powerful Tools to Protect your Subscriber's Families
SafePath Family is a white-label, carrier-grade platform that will increase ARPU and subscriber loyalty
Ensure elderly family members and those with special needs are safe at home with real-time location tracking and safety zone-triggered notifications.
Provide subscribers with the tools needed to prolong independence by creating a physical connection between generations.
Keep an eye on your kids even when you're far away. Track their location and know they made it to their destination safely.
SafePath Family delivers feature parity for iOS and Android devices.
Smith Micro works closely with clients to develop a mobile app interface that matches your brand​
Straightforward to implement​ through a web services layer. Scale quickly with a cloud platform based on open standards.​​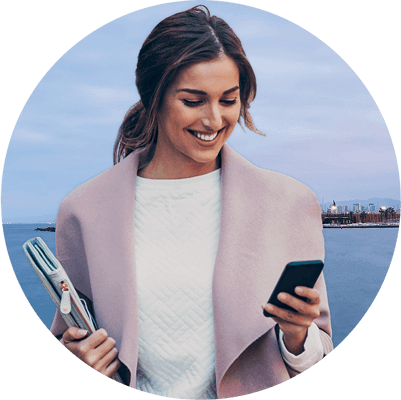 Address the digital lifestyle challenges of your subscribers with SafePath®.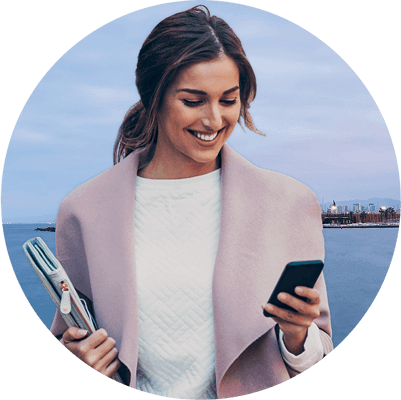 Address the digital lifestyle challenges of your subscribers with SafePath®.