What 5G Means for Connected Families
With enhanced connectivity and communication capabilities, 5G technology holds the promise to transform every aspect of how we live, work, and communicate by enabling and empowering better, more efficient, and more meaningful connections across companies, communities, and especially people and families. 5G is overhauling how we share and receive information, allowing us to reimagine what's possible, and enabling digital lifestyle innovations that connect and protect entire families.
The Benefits of 5G
In a recent blog, we looked at how 5G will drastically improve wireless connectivity and drive widespread adoption of IoT devices. The benefits of 5G include substantial increases to network throughput and efficiency, traffic capacity, and connection density, while delivering latency as low as one millisecond.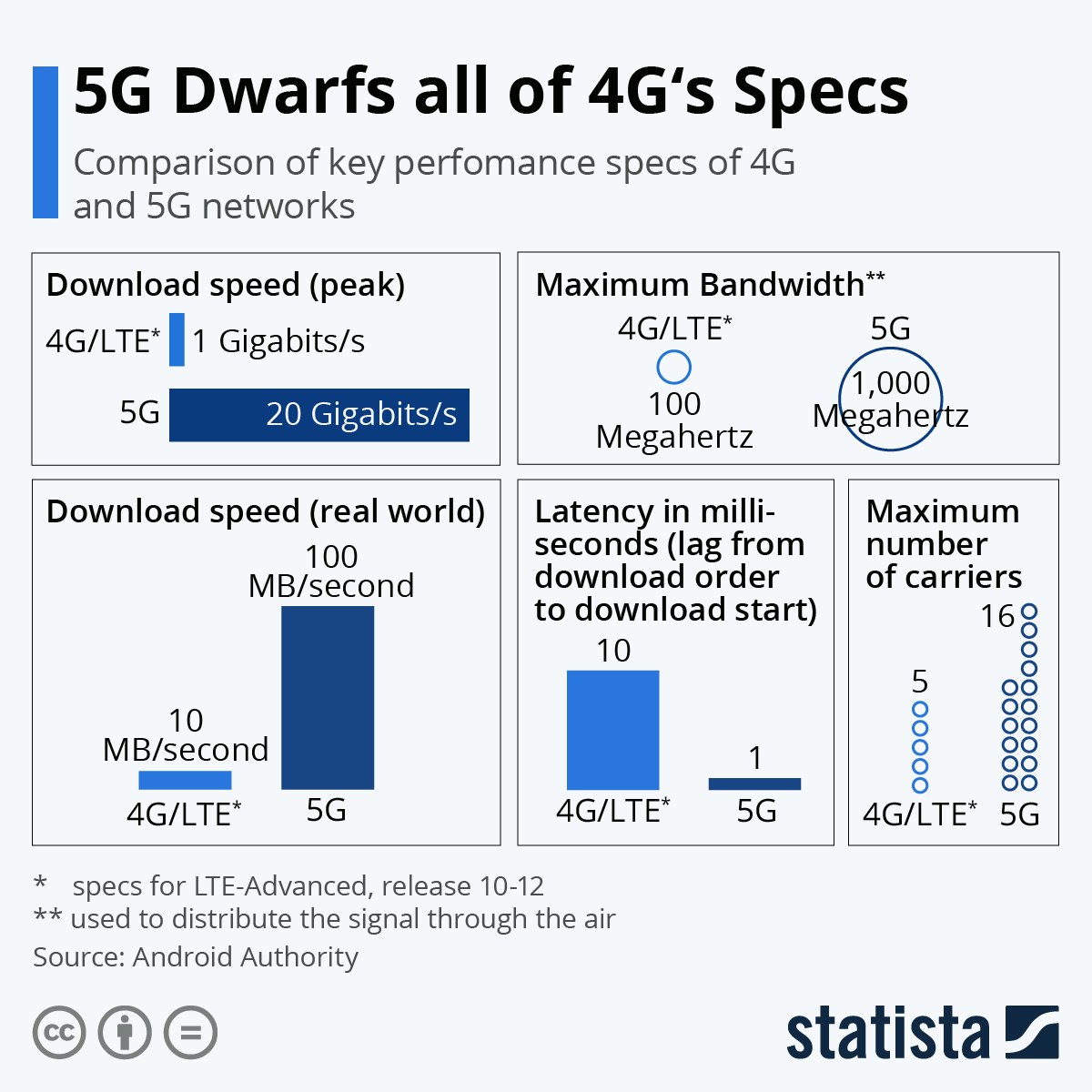 With these enhancements, 5G will supercharge current mobile use cases – such as video streaming and content downloads – while also enabling entirely new use cases with the potential to redefine how we interact with each other and the world around us. With greater speed and capability than ever before, 5G will provide increased and enhanced interconnectivity, data downloads, information sharing, and more—supporting better user experiences and (hopefully) eliminating lag time.
One of the biggest promises of next-gen connectivity standards such as 5G and Wi-Fi 6 (5G's unlicensed cousin) is the capacity to support consistent Quality of Experience (QoE) even when there is heavy simultaneous bandwidth demand. Where high demand can easily overwhelm existing networks and cause poor QoE, 5G- and Wi-Fi 6-enabled networks are being developed to specifically address this problem.
How Can 5G Improve Our Digital Lifestyles?
From enabling more accessible and more personal patient care in healthcare settings and hospitals to unlocking new learning experiences in classrooms to moving driverless cars closer to reality, 5G technology is the catalyst for a more reliable, more secure and more connected shared future. Here's what that looks like for connected families:
Learning Opportunities that Connect Outside the Classroom
In the classroom, better connections, capabilities, and increased accessibility mean life-changing learning opportunities. Especially as schools have transitioned to online learning for the foreseeable future, 5G can enable both students and teachers to get online faster, with greater reliability, and stay connected to their curriculum, fellow students, and teachers without disruptions or delays.
Beyond increased and more reliable connections, 5G has the potential to accelerate the adoption of augmented and virtual reality (AR/VR), which could have profound implications for the future of education. As universities and school districts around the country close their physical campuses to stem the spread of the Coronavirus, the value that AR/VR could add to the remote learning experience really begins to come into focus.
Imagine the added benefit that remote students would gain from immersive educational experiences enabled by VR. This mode of learning is much more engaging and life-like than a simple video conference or a web-based discussion board, and should logically be more stimulating for this generation of tech-obsessed students. By enabling much lower latency and substantial improvements in network throughput and overall wireless QoE, 5G will help to move AR/VR out of the innovation labs and into mainstream education.
Smarter Smart Homes
For all of the connected devices we have in our homes today, they are (ironically) not very connected to each other. The lack of interoperability and fragmented nature of the still-emerging consumer IoT landscape is not surprising, however it has hampered widespread adoption of this ecosystem outside of techie subcultures.
5G has the inherent capabilities to solve IoT fragmentation within the home. According to IoT Evolution, "the new wide-area network will allow any plugged-in device to connect directly to 5G, bypassing Wi-Fi for more reliable performance. This also means that all devices will be able to connect using the same protocol to start interacting more effectively." If you'd like to learn more about this enabling protocol (known as CP-OFDM) and how it relates to 5G, Ericsson provides a great overview in this blog.
Autonomous Vehicles Powered By 5G Connectivity
Moving outside the home to autonomous vehicles, 5G use cases are even more exciting and futuristic for the connected family. As autonomous vehicles continue to be tested and refined on our streets, we're all waiting for the day when they can drive us to work or drive the kids to soccer practice. With 5G, we may finally have the network infrastructure necessary to support autonomous vehicles at scale.
While continued advances in machine learning and artificial intelligence are the primary component that will enable autonomous vehicles to become a reality, 5G has a very important part to play as well by enabling vehicle-to-vehicle (V2V) communication. With V2V, autonomous vehicles will have the means to be aware of their surroundings by communicating with the other vehicles around them. Obviously, this level of awareness would lay the framework to address a critical safety issue with autonomous vehicles that limits their acceptance and widespread adoption.
5G and the Connected Family
The just-discussed examples are just the tip of the iceberg when it comes to 5G use cases. The opportunities are endless but so are the potential risks for families. Whether its screen time addiction, distracted driving, or under-developed social skills, these digital parenting challenges will only be accentuated by 5G.
"Old fashioned" practices like establishing boundaries, discussing risky online behaviors, and implementing "screen free" time become even more relevant in the emerging 5G era. When facilitated by a comprehensive digital family safety solution like SafePath®, these worthwhile digital parenting practices will be less intrusive for kids and more streamlined for parents. Features like rewards, time limits, and real-time tracking enable parents to be proactive and digitally conscious while not overbearing.
With its lightning-fast speeds, low latency and new wireless use cases, 5G will, without doubt, fortify the synapses that power our digital lifestyles. What is far from certain is how connected families will manage its impact on personal development, digital wellness, and the ability to construct and maintain meaningful interpersonal relationships.
Smith Micro's SafePath platform helps wireless service providers deliver digital lifestyle solutions to connected families . Learn more>>